Recent trips for Prince's Trust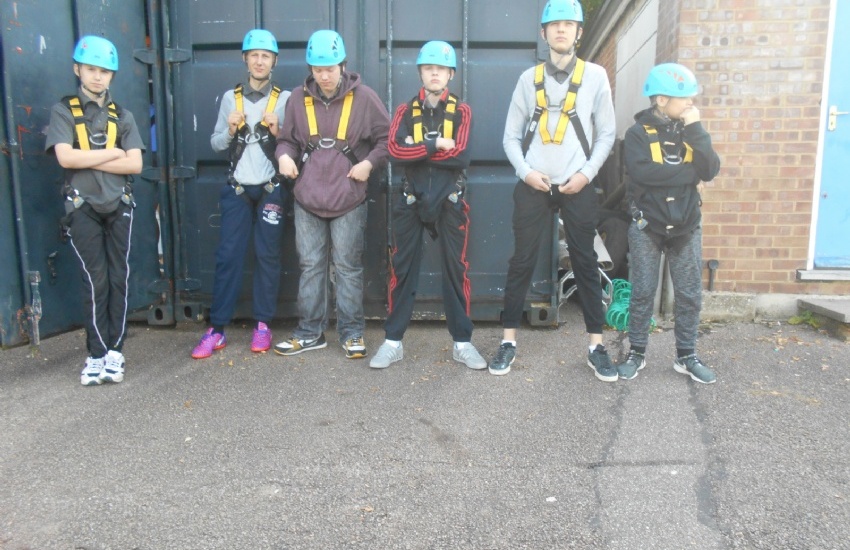 Recent trips for Prince's Trust
Top Golf – The Year 10 have started their golf for the participating in sport unit. They will play for 3 weeks to try and learn a new sport, aim and posture. We keep a diary of their scores so that they can try to improve weekly. This supports them in how to behave in public and supporting their team players. More importantly, they have to try and beat their teacher!
In the 3 weeks, their behaviour improves and they have fun while they learn. It also improves their confidence, self-esteem and attendance.
Gaddesden riding for the disabled – The year 10 and 11 students have been working on the unit 'supporting others in the community'. We chose to use the RDA because they would be able to put a lot of social skills to use and learn a something new. They learnt about H&S and risk assessments while working there around the horses, vulnerable children and adults and other volunteers of all ages.
They learnt how to brush off and tack them up for rides, side walked riders, led and work with a team. They soon realised how important volunteer can be, the impact it had with them helping and how it bridged the gap from teenagers to all different ages.
It also taught them a lot about different disabilities, ranging from learning difficulties, autism and cerebral palsy. It broke down barriers and some of the students carried on volunteering at the RDA.
Silver arrows archery – Y10 completed a mornings training at archery for the unit for team work, personal development, interpersonal and self-management skills. They worked with coaches who taught them about aim, accuracy and communication. They had to put their listening skills into practice, take criticism and communicating appropriately. Finally, they had a small competition to gain the highest score.
Phasels Wood – Y11 this was team building activities which included, shooting and crate stacking. A brilliant day for the students to realise the importance of team bonding which was valuable criteria for the unit's teamwork and planning for personal development.
Fairlands – Y10 and 11 went to Fairlands for the unit for team work, personal development, interpersonal and self-management skills at the beginning of their course. This helped them to gel as a team, learn new activities, take part, overcome barriers, respond appropriately to others and form relationships.
All the trips that we go on are an important part of the programme. It increases their confidence, self-esteem, attendance, motivation, social skills, behaviour and it re-engages their learning. They can then carry the new found skills into Desc.