A Great Success!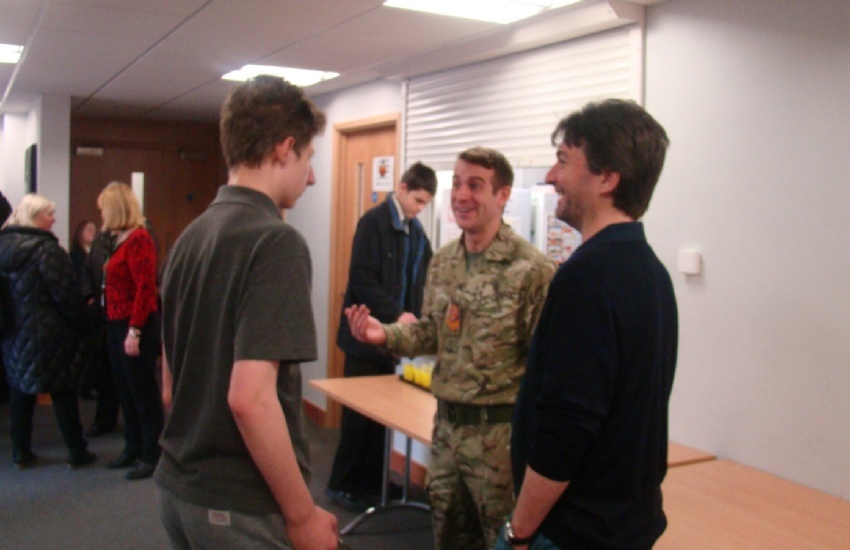 On Friday 26th February, Dacorum Education Support Centre hosted an extremely successful and informative careers fair attended by a wide selection of providers including the Army, Building 1 Zone, Oaklands College, West Herts College and Haydon Training.
Several apprenticeship providers attended who demonstrated to the students all of the benefits of applying for an apprenticeship and how many varied careers are available.
Bam construction presented to the students about the different career paths that they can apply for in the construction industry. Osbourne properties also provided students with information about the various roles, how to apply and long term career pathways available within their company.
It was lovely to be able to open the event up this year to 25 students from the Collett School who really enjoyed the opportunity to talk to the providers in an informal setting giving them plenty of information and an abundance of resources to take away.
DESC students from Key Stage 3 and 4 attended throughout the day with their parents. The providers did a brilliant job of giving high quality careers advice in an open and engaging way. It was great to hear informal feeback from the students commenting on how informative the careers fair had been.
The providers left us with so many positive comments, about how they had enjoyed their time at Barncroft meeting with the students. Their parting comment was "Don't forget to invite us next year".
The basis behind the careers fair is to help make informed decision about what students want to do post 16 but also to think about long term career aims. Eva our Connexions advisor will be catching up will all of the students over the next few weeks to ensure applications are in place for college or apprenticeships and that all of our students make good informed decisions about their futures.
Thanks for all the providers below for giving up their time:
The Army
Bam Construction
Building 1 Zone
HIT Training
Haydon Training
Oaklands College
Osborne Property
UKTD
The Volunteer Bureau
West Herts College