Inspirational INSET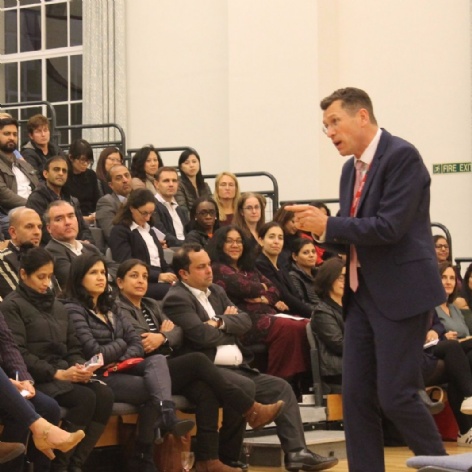 "One of the greatest things in life is achieving something what was thought impossible"
Born in the Netherlands, Dr. Martijn van der Spoel grew up in a family of four. When he was 3, his parents started to foster children creating a home environment of young people from diverse backgrounds with evening meals as 'fertile soil' for all kinds of discussions.
From a young age, sometimes to the despair of other family members, Dr. Martijn van der Spoel loved talking, however, he found school particular challenging due to his dyslexia. At a secondary school parents' evening, his English teacher told his mother that although he had tried everything, "Martijn will never learn English."
The teacher was right in that Martijn's English needed significant improvement, failing miserably in his finals. However, the conclusion that he would never be able to speak English be-came a personal challenge during the next few years. Over time, Dr. Martijn van der Spoel obtained qualifications from universities both in London and Chicago. He holds a PhD from the Institute of Education, London, and is a chartered psychologist.
"One of the greatest things in life is achieving something what was thought impossible"
The journey of learning and progressing has been an ongoing challenge and took a fair amount of energy. Having said that, the combination of focus, never giving up, and meeting the right people at the right time has become the foundation to inspire and teach learners from all ages and backgrounds.
We have the privilege of welcoming Dr. van der Spoel to DESC at Inset on Friday 14th February to share with us insight and strategies of how we can empower people to become more effective learners for life.