The Prince's Trust XL Programme
Our Prince's Trust xl programme offers a personal development programme for young people aged 14-16 in search of a fresh approach to learning.
Increase confidence and self-esteem
Improve attendance and motivation
Improve social skills and behaviour
Re-engage with learning
The xl programme is designed to raise self-esteem and engage students to work with others on a variety of interesting projects. These build confidence, improve problem solving skills and help them find their own style of learning, which develops and encourages positive attitude and behaviour.
The programme provides students with the space and attention they need to gain new skills and confidence. It encourages young people to re-engage with education by ensuring learning becomes accessible, valid, relevant and attractive.
From this they can take greater ownership of their learning and development. Activities range from sporting activities, community work and basic cooking skills, right up to CV writing and presentation skills.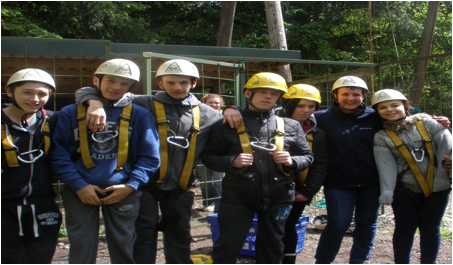 Units focus on:
Teamwork
Planning for personal development
Interpersonal & self-management skills
Undertaking an Enterprise project
Career planning
Participating in sport
Preparing for a healthy, active lifestyle
Supporting others in the community
Community project
Presentation skills
Managing money
Achievements are accredited to the Prince's Trust qualification Personal development and Employability skills at Level 1 and 2 which leads students into further education or prepares them for the world of work.
---
Hole in One!
In 2014 a four week project at Top Golf in Watford taught students a variety of skills and so much more than just a golf swing. They identified their own strengths and weaknesses in learning a new sport and set their own targets and goals to achieve by the end of the four weeks. They were taught by a golf coach and kept a diary of their progress and scores so they could identify their own learning and achieve their personal, interpersonal and team skills for the sport unit.
"I learnt different techniques to listen and follow instructions. Also how to hold a golf club correctly"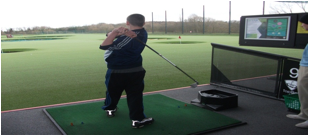 Kyle Tilley Year 11 student
Budding Apprentices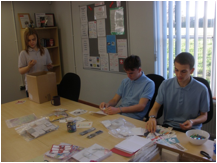 Using skills they have learnt in lessons, students created a variety of objects ranging from jewellery, Christmas cards and cd clocks.
They were sold to other students and staff at DESC, as well as members of the community.
The profit is donated to their chosen charity for the year – Herts Air Ambulance which shows the students the true value of money and business skills.
---
---
Team activities
| | | |
| --- | --- | --- |
| Silver Arrows Archery | Team building on site | Self defence at Streetwise |
| Crate stacking at Phasels Wood Activity Centre | | Team building at Fairlands Valley |
Activity days at local centres help the students build their team skills, interpersonal skills, personal goals and learning by completing a series of tasks and activities.
---
Game, set and match
For the sixth year running xl students completed a six week project at Gosling Tennis Academy initiated by the LTA. Prior to the project many of the students had never picked up a tennis racquet, but before the six weeks were up, they were serving, volleying and even putting top spin on the ball. At the beginning of each session students had to chose a warm-up activity and explain it to the rest of the group. The students also identified areas of strengths and weaknessess to help them learn a new sport.
" The tennis project has been brilliant. We have young people who find it difficult to engage with others in class, but they play tennis against each other and are working as a team"
Julie Wilcox Princes Trust Co Ordinator
As a result from playing so well this year, the students won the tournament against another Prince's Trust team. They won tickets to visit Wimbledon for the day, as well as awards for best player and best team spirit.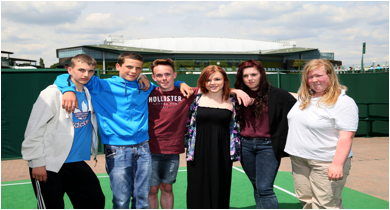 ​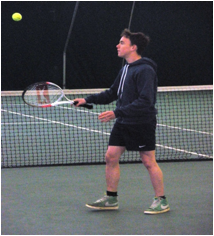 ​
"I was proud of myself, I won 'top player' and I helped my team to win our tickets to Wimbledon. I learnt a lot of techniques in tennis and it was an amazing experience at Wimbledon"
Charlie Harvey Year 11 student
---
Preparing for the world of work
Students are taught the skills to help them progress on to a full-time college course or into the workplace. This includes:
Preparation of a CV
How to fill in an application form
Support from Connexions Advisor
Mock interviews
Advice on body language, appropriate behaviour , language and dress code for interviews
Presentation skills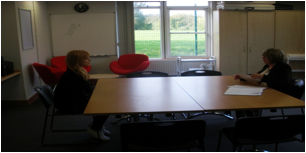 "Career planning made me feel like I can approach interviews more confidently. I now know how to apply myself in CV's, letter writing and how to behave correctly"
Sarah Klauber Year 11 student
---
Life Project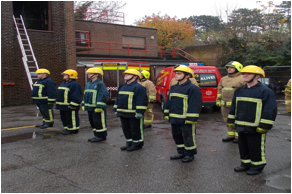 ​
Each year students are given the choice to go on the Life Project at the fire station for a week.
This supports their personal development and teamskills unit.
The students that complete the course achieve a certificate and a porfolio which is awarded t​o them at the pass out parade in front of family and friends.
"I hate doing things in front of people but this helped me gain confidence and improve my targets" Ross Hardy Year 10 student
---
Community projects
Team working and personal development skills are used to great effect at the Community Centre at Grovehill, where students used their phone and computer knowledge to teach the elderly. They also are working on a project to improve the community area. This improves their skills in helping others.
​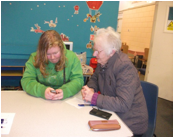 ​
The students made birdboxes and donated them to local Schools and Community areas.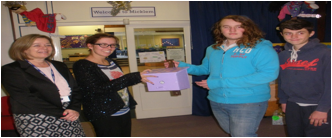 ​"As a school we recognise the benefits that the Princes Trust can bring to some of our hard to reach students who struggle in a mainstream educational environment. In the past they have taken on a total school refuser who eventually completed the PT course and then went on to complete other academic studies, something that I believe would not have happened without their intervention.
Ultimately the Princes Trust provides an alternative provision with real outcomes that would be difficult for us to match here."
Mr S.May
Alternative Provision Manager
Longdean School